Brands of bonolit group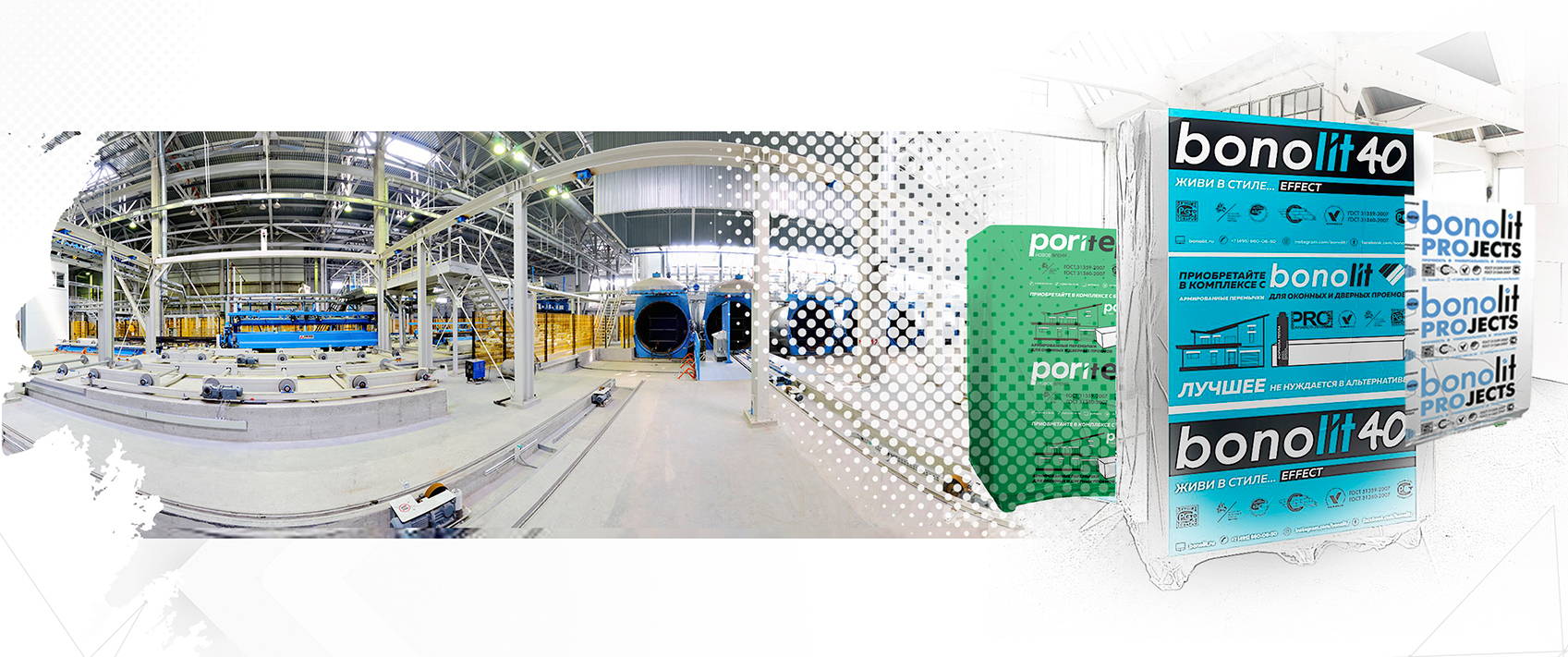 The "Formula of Heat" line of products is an ideal integrated solution for construction of your energy-efficient, environmentally friendly and up-to-date house which will turn the construction into a quick and easy process.
The "Formula of Heat" includes following advanced products:
- Aerated concrete blocks Bonolit 40 with density D400 and D500, thickness of 400 mm, designed specifically for private housing.
- U-blocks are designed for rapid construction of a solid monolithic flanges. Due to ease of installation and precise geometric dimensions, time for production of a monolithic flange using U-blocks decreases by 3 times.
- Polyurethane "Formula of Heat" adhesive Bonolit is designed for constructio\n of external and internal walls and it enables thin seams with a thickness of less than 1 mm in the Bonolit 40 masonry. 1 cylinder replaces 2 bags of standard cement mortar.
- Reinforced aerated concrete lintels are light and warm substitute for reinforced concrete ones. Products are produced on an industrial scale at the cutting edge equipment which does not have analogues in Europe and Russia.
The main element of the "Formula of Heat" system is a unique system of interaction with the client. We are in permanent interaction, from the order to delivery to the construction site.
Contacts with customer
Standard designs of houses as a gift.
Technical support for calculation of structural units of the future construction and selection of material.
Training at Bonolit Academy. Even if the client is not going to build a house with his own hands, understanding of the rules of work with the material will give confidence of the construction correctness.
Operational logistics 24/7.
On-site visit of expert-demonstrator for a thematic master class on a specific client construction site
Technical supervision of the quality of works with aerated concrete products on the client construction site.
Services of the construction companies recommended by Bonolit Group which know all features of work with aerated concrete, favorable and simple process.